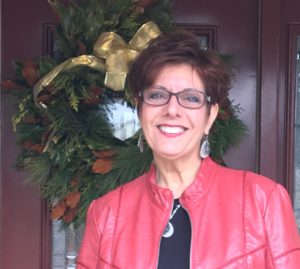 2016 – A year in Review and BIG Thank you!
So many good things happened this year! Because of your generosity, Mental Health America of Fredericksburg has been able to provide support, education and advocacy to our community through programs and events. There are a lot of emotions wrapped up in 2016, so I'm going to sum up some of our proudest moments.
We fulfilled our mission of "Changing Minds, Changing Lives" through our programs.
Senior Visitors – Provided companionship to over 100 seniors through weekly visits, outreach, and special events.
Suicide Prevention Education and Teen Council – Helped over 3000 teens learn how to recognize the signs and symptoms of depression and suicide ideation and (more importantly) what to do about it, thereby raising overall mental health awareness in our schools.
HelpLine – Connected over 3200 callers with appropriate mental health resources.
Support Groups – Provided a safe place of hope and healing to teens and adults through three different groups (Teen Support, Survivors of Suicide Loss, and Mental Wellness)
Advocacy –Researched and provided information regarding important mental health issues to our community through

social media

outreach.
Meet & Greet
Community Give
Senior Visitors Parties
2016 Walk for Mental Wellness
Yoga in the Park
Volunteer Appreciation Party
Another Day Walk for Suicide Prevention
2nd Annual Art Raffle
 Generous Donors and Volunteers made it possible for us to fulfill our mission!
In all honesty, I started making a list of all of the people and organizations that we wanted to name and thank for their amazing support and generosity. Our intent is to recognize and show our gratitude for the contributions and sacrifices that make it possible for us to do our work. However, the list just kept getting longer and longer – and I kept thinking "I don't want to exclude anyone!"
Here's the deal – MHAF is incredibly blessed to receive funding from so many sources (local government, foundations, large corporations, small businesses, churches, schools, and hundreds of individuals)! It is because of this generosity that we are able to provide programs and services to people who are hurting. We could not accomplish this without your continued support!
On behalf of the entire MHAF Board of Directors, Staff, and the people we serve, I want to express our sincere appreciation for all that you do, to allow us to "Change Minds and Change Lives." Thank you!
Wishing you wonderful holidays and a Happy New Year!
Rita
Rita Girard
Executive Director
We're working for wellness